Ranchu is also called the "king of Goldfish". We will look at some of the most beautiful and fancy Ranchu varieties with stunning images, diet, care, and breeding.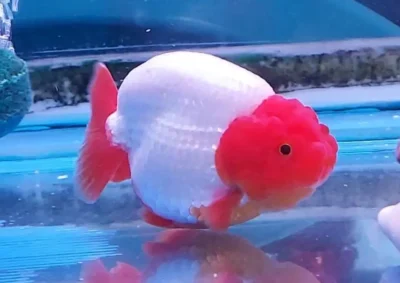 Ranch a roundish, egg-shaped fish with no dorsal fin. It is commonly called maruko, which means "round fish." The fins are usually short and include a dual caudal fin. The most notable feature on this fish is that it is covered with a type of cap or hood.
Ranchu varieties and colors.
Lion Head Ranchu or the Lionchu:  
The Lionhead Ranchu is characterized by its unique lion-like head growth. Lionhead ranchus have a large rounded head growth that resembles a lion.
Buffello Head Ranchu:
Buffalo Head Ranchu is a  variety of Ranchu goldfish that features a head shape resembling that of a buffalo.
Hybrid Ranchu:
A hybrid Ranchu is a type of Ranchu that has been selectively bred to combine the features of two or more different varieties. These ranchus can be unique and have stunning color patterns, body shapes, and fin styles.
Red and white Bufallo Ranchus
Hybrid Ranchu with short tail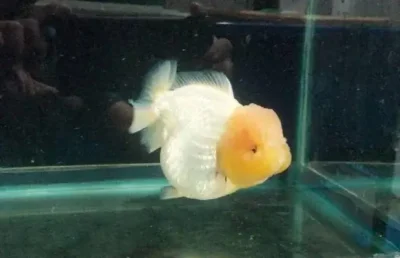 Lionhead Ranchu

Calico Ranchu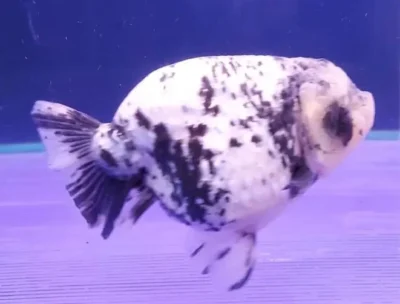 Hybrid Calico Ranchu
Panda ranchu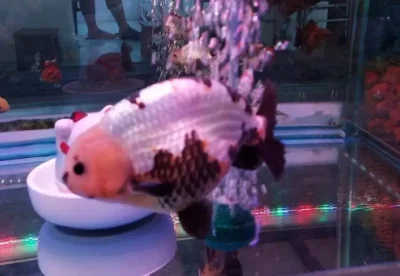 Black Ranchu
Is Ranchu easy to take care of?
Unlike other flat-bodied varieties of goldfish, the Ranchu is very delicate and does not tolerate poor water quality.Ranchu's have clumsy swimming style which meansit needs plenty of swimming space and does not thrive in fast moving waters. Ranchus are geneticially weak and are prone to infection and many diesease if water conditions are bad.So rachu are olny for experienced goldfish keepers.
Tank size for Ranchus
Ranchu need a spacious tank where they can swim around without the risk of bumping into things. That's especially important as the fish mature and grows larger. So you need a 15 to 20 gallon tank for a ranchu pair. so if you have 5 pairs you would need atleats a 50-gallon tank. Overcrowding ranchus can lead to poor water condition and they might need constant water changes.
Water parameters for Ranchu
Ranchu are coldwater fish and prefer a temperature of between 78 to 85 degree  Fahrenheit. Ranchus cannot tolerate temperatures below 70 degree Fahrenheit. The more warmer the water the beter it is. Warmer water keeps infections away.
Thee pH range should be between 6.5 to 8.0, with a water hardness of 6 to 20 dGH.
It is higly recomended that you have an external water filter to maintain good water conditions.
Diet for Ranchus
Like all goldfish varieties, the Ranchu is an omnivore. It needs a diet that includes plant matter and meaty protein.
Ranchus with their swimming style often suffer from digestive problems, such as bloat, Swim Bladder Disease, and constipation, often caused by a diet containing too much dried food without plant matter.You can prevent digestive problem by adding a food that has more plant matter or spirulina in it. Make sure that the food pellets are not huge. Samller goldfish pallets are good. Also make sure that you buy a high quality goldfish feed.
Ranchu Tank mates
Ranchu are highly social creatures that do best when kept in a group with other fancy goldfish types such as Orandas, ryukins, Bubble-eye, Telescope goldfish or pearl scale goldfish.
Avoid keeping Ranchu with fast swimmers like mollies,barbs etc. At the most you can add soft natured fishes like tetras, guppies etc.Usually fast moving fish would poke ranchus which can create a stressfull environment for them.Its all a bit of trial and error method if you decide to have other fishes along with ranchu.
Ranchu breeding
Ranchu goldfish are egg-layers that will readily spawn if provided them with the right conditions.You can breed Ranchu in groups of four or more. Generally goldfishs spawn in the spring when the water warms. So, you can encourage spawning in the captive environment by replicating warmer condition by using a heater after a few weeks.
First you need to identify the sexual difference of Ranchus.Its very diificult to tell.However, males are typically slimmer and flat than females, and they develop white "prickles" called breeding tubercles on their gill covers when in breeding condition.
Also you can identify any female goldfish  by applying slight pressure with your finger in their anal region. Female goldfish anals are spongy and soft when you press them with your finger unlike the males which give a hard and rocky feel. Please make sure not to apply too much pressure as it will hurt your goldfish. 
After you identify the sex, you can place large leafed plants, large pebbles and spawning mop to encougarge spawning. All these things give confidence to the female that their eggs are secue when they are spawned. Upon spawning they male would sperm to fertlize the eggs and will continue to do that untill the spawning is complete.
Like all Goldfish, Ranchus also love eating their eggs.So you need to make sure that you remove all fishes within an hour after spawning.Or you can have a seperate breeding tank setup.
Ranchu Health and Diseases
Ranchu are highly vulnerable to diseases. The best way to prevent disease is to keep your aquarium clean and provide your fish with a high-quality water condition. Usually the fish would be attacked by Protozoan Parasites which can cause itch, white spots on gills, fins and body.If caught early, all the following conditions can be treated successfully with proper fish medicines.