The black oranda is a unique type of fancy goldfish. Its most distinctive feature is its bright, orange-scaled head, which has black patches where the scales are not visible. These striking fish are intelligent and personable, often responding to their owners and even recognizing them. They can be fed a diet of high-quality goldfish pellets and occasional frozen or live treats. They will require a large tank with plenty of plant-life and hiding spaces. They are peaceful, hardy fish and can get along with other species in the tank. Regular water changes and high-quality filtration will help keep them healthy. With white and yellow accents on the fins they are very attractive, peaceful and gentle, making them an excellent choice for any aquarium.
Full black Oranda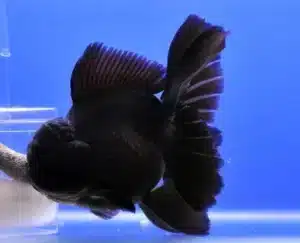 Black oranda with white patches
Black oranda with red head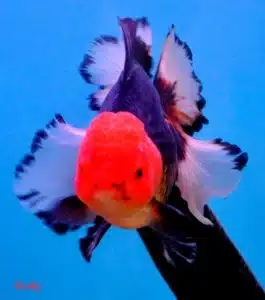 Jet black oranda
Oranda with black head
Black Fan Tail Oranda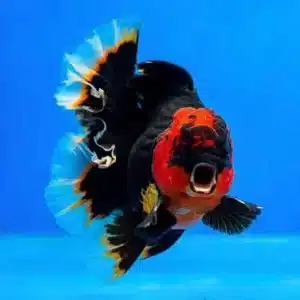 Black Oranda breeding requires careful selection of healthy and genetically compatible fish. The mating process involves placing a few males along with a female Oranda with appropriate water conditions and temperature. The fertilized eggs are then collected from the tank and placed into a separate container that has the same water parameters like temperature etc. Make sure that the water is bacteria and fungi free else you can add few droplets of good fish medicine beforehand. It takes around 4-6 days for the eggs to hatch. Once the fry has hatched, they can be fed  with small quality pellets or frozen foods, gradually transitioning them to commercial fish food as they grow. It's important to maintain water quality and make sure that ammonia  free.