Fancy guppies are one of the world's most seeked after fresh water fish. Fancy guppies are cross breeded and have come up with new  beautiful colors. Below section contains some of the most facny guppy images.Guppies come in a variety of vibrant colors and can live for up to five years. Male guppies are typically much smaller than females. Male guppies have  larger and more colorful tail than the female guppy. Females have a rounder, more extended tail fin with less bold coloration. Both male and female guppies are easy to care for and will thrive in small tanks with a few gallons of water.
Fancy Guppy Care:
Guppies are great for beginners as they are easy to maintain. To maintain 10 guppy fish they need about 6 gallons of  water with sufficient aeration. The live best in a temperate around 22 to 27 Degree centigrade. Hard water suits best for Fancy guppies. An addition of few plants in their habitat enhances guppy habitat and coloration. The bigger the tank size the more active and vibrant they are. A 30 percent water change is required for at least in a 10 day frequency. It is necessary to maintain less  ammonia content and hence water changes up to 30%  are required once in 10 days at least. Make sure that the water temperature is consistent. A sudden change in water temperature can make the guppy sick and the eventually die.A good quality fancy guppy feed food enhance their colour strains and look more healthier and brighter. You can feed guppies 2 to 3 times a day. Fancy Guppies love eating live blood worms, but care should be taken against any infections that can infect a guppy through infected worms. Your guppies can be infected with diseases such as ick (white spot), velvet (gold dust), fin rot and flukes. But the good news is that they can be cured once you identify the disease early and treat them medicines that can be added to water. You can even treat the infected guppy separately in a smaller tank.  
Fancy Guppy  strains and Varieties with images
Lets look at some of the most beautiful fancy guppy varieties that you will never find on any fish forums. These fancy guppies are very rare and are the latest strains of the year 2023.
Phoenix Fancy guppy

Lace redtail guppy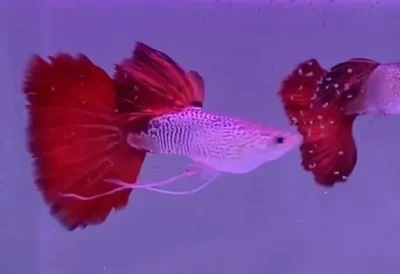 Sunrise Guppy
Metal blue black guppy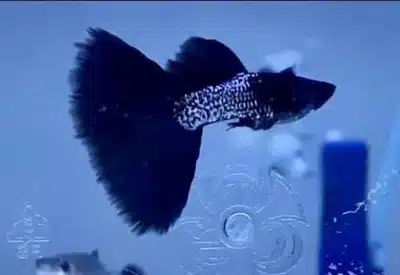 Sky blue lighting guppy

Pink Guppy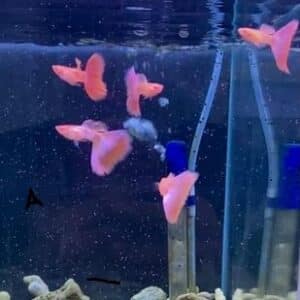 Red-dragon-guppy

Blue lace guppy

Blue dragon guppy
Red silverado guppy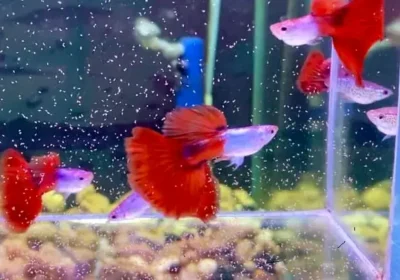 Dumbo ear guppy
Silver pomegranate guppy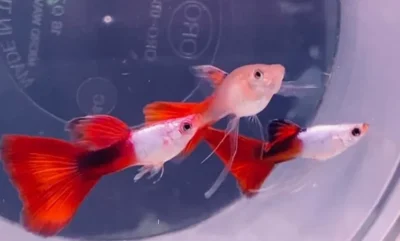 Pink grass guppy
Green Guppy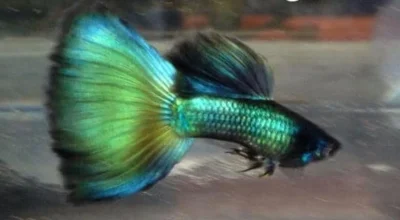 Yellow tuxedo guppy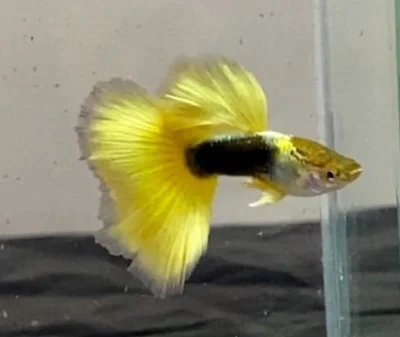 Black guppy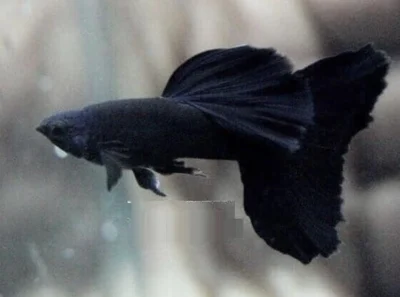 Pink Grass Guppy
White chocklate guppy
Tiger ivory Guppy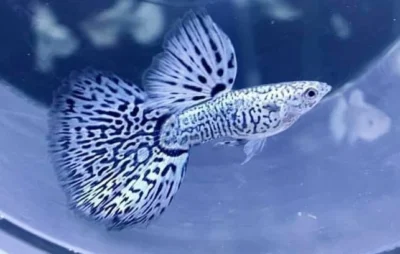 Pink Dragon guppy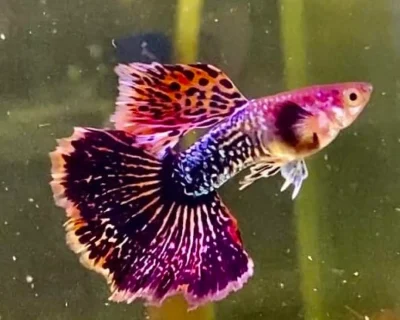 Blue Pearl guppy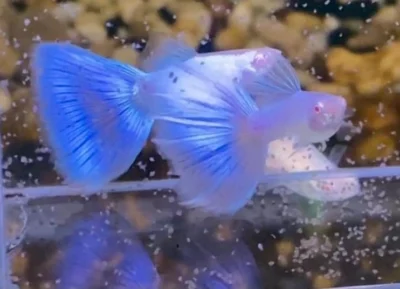 Yellow grass guppy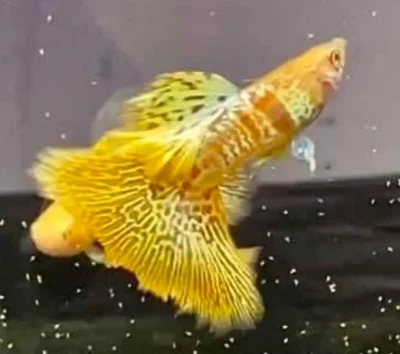 Ice grass guppy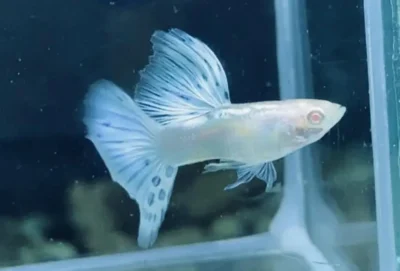 Pink purple guppy
White Guppy